Ceramic Capacitor Introduction
ceramic capacitor
Use capacitor ceramics with high dielectric constantto press into round tubes, discs or disks as the medium, and use silver plating as the electrode of the ceramics by firing infiltration. Divided into high-frequency porcelain and low-frequency porcelain. Capacitors with a small positive temperature coefficient of capacitance are used in high stability vibration circuits as loop capacitors and spacer capacitors

Low Frequency Ceramic Capacitors
Low-frequency ceramic capacitors are limited to use as bypass or direct current in circuits with low operating frequency, or when the requirements for stability and loss are low. Such capacitors cannot be used in pulse circuits. Because it is easily damaged by pulse voltage.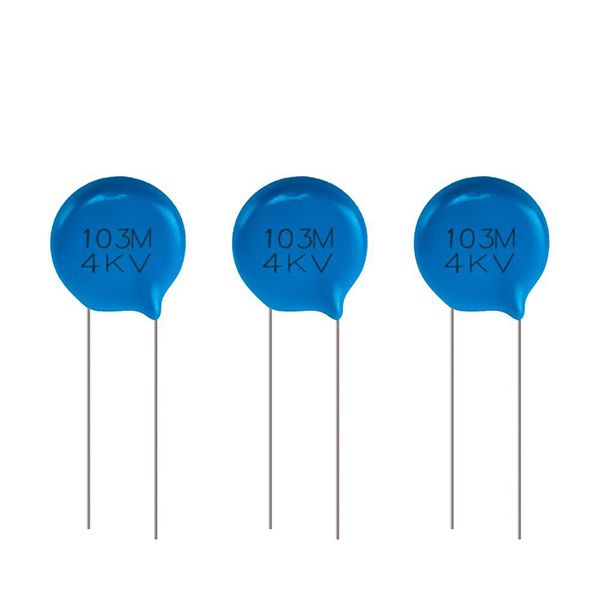 High Frequency Ceramic Capacitors
Suitable for mica capacitors in high-frequency circuits, the structure is divided into foil type and silver type. The silver electrode is directly plated on the mica sheet by vacuum evaporation or infiltration method to eliminate the air gap, the temperature coefficient is greatly reduced, and the capacity stability is higher than that of the foil type. The frequency characteristic is good, the charge value is high, the temperature coefficient is small, and it cannot be made into a large capacity. It is widely used in high-frequency electrical appliances and can be used as a standard capacitor.

Glass Glaze Capacitors
The film is coated with a special mixture suitable for concentration coating, and the dielectric is sintered with a silver layer electrode to form a "monolithic" structure. up to 500V