The Important Role of CBB61 Capacitors in Motor Starting Circuits
CBB61 capacitors
play a vital role in motor starting circuits, providing the necessary starting capabilities and stable operating currents. Here are the important roles of CBB61 capacitors in motor starting circuits:
1、Starting Capacities: CBB61 capacitors can store charges and release them during motor startup, providing additional starting capabilities. During motor startup, the capacitor assists the motor in overcoming the starting resistance by supplying additional current, ensuring fast motor startup.
2、Phase Correction: In certain types of motors, capacitors can be used to correct the phase difference of the motor coils. Phase correction allows for a smoother motor startup process, reducing vibrations and noise during the startup.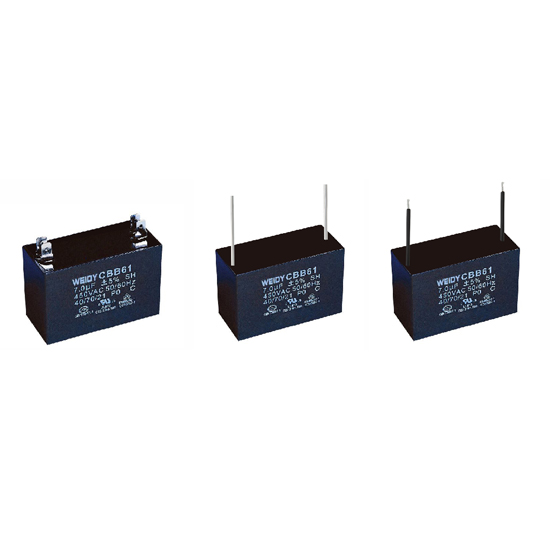 3、Stable Operating Currents: CBB61 capacitors provide stable operating currents in motor running circuits. They compensate for voltage fluctuations in the circuit, maintaining the stability and performance of the motor during operation.
In household appliances such as fans and air conditioners, CBB61 capacitors are commonly used in motor starting and running circuits. They provide reliable starting capabilities, ensuring that the motors start quickly and operate smoothly under various working conditions.
In summary, CBB61 capacitors play an important role in motor starting circuits by providing starting capabilities, phase correction, and stable operating currents. This enables motors to start quickly, operate smoothly, and ensures the reliability and performance of the equipment.