The Application of CBB61 Capacitors in the Home Appliance Industry
CBB61 capacitors
, as significant electronic components in the home appliance industry, are widely used in various household appliances to support and protect their normal operation and performance.
In fans, CBB61 capacitors are used in the starting circuit, assisting the motor in quick startup and providing the necessary starting capabilities. They compensate for current imbalances in the circuit, ensuring the smooth operation of the fan and reducing noise and vibrations.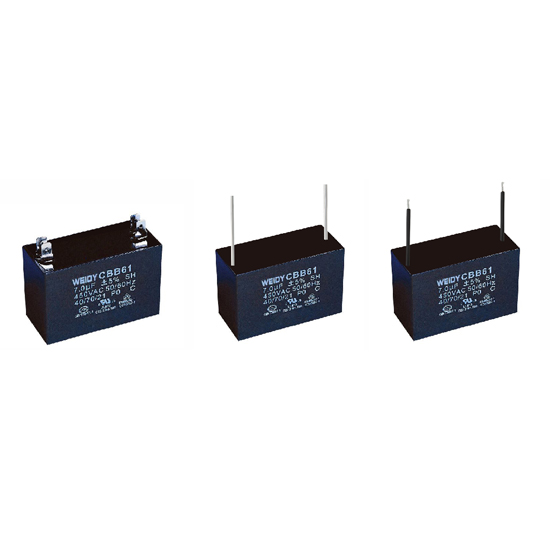 In air conditioners, CBB61 capacitors are commonly employed in compressor starting circuits and fan circuits. They provide sufficient starting capabilities and stable operating currents, ensuring the proper functioning and high efficiency of the air conditioning systems.
Furthermore, CBB61 capacitors can be applied to other home appliances such as washing machines, refrigerators, and water purifiers. They provide circuit protection and stable current output, ensuring the normal operation and reliability of the devices.
When selecting and using CBB61 capacitors, consumers should pay attention to choosing capacitors with the appropriate rated voltage and current and follow the installation and usage instructions provided by the manufacturers.
In summary, CBB61 capacitors have extensive applications in the home appliance industry. They provide starting capabilities, stable current output, and circuit protection for fans, air conditioners, washing machines, and other household appliances, ensuring their proper operation and performance.